Our retail pharmacy CGM solution
CGM Monitors take great pride in our esteemed partnerships with industry-leading establishments: Syosset Pharmacy, Oceana Pharmacy, Valley Stream Pharmacy, and Deliver My Meds DME Supplier. We cherish these valued alliances and prioritize rising positive interactions to mutually benefit our potential customers.
Our commitment to exceptional service begins by offering our dedicated partners an unparalleled prior authorization facility through a seamless process. We diligently collect patient demographics and insurance information, while also securing prescriptions and medical records. Taking the initiative, we contact insurance companies to proceed with the authorization request. In this way, we spare our partners from the burdensome task of prior authorization.
At CGM Monitors, our mission is to serve and support our partners, ensuring a smooth and efficient healthcare experience for all.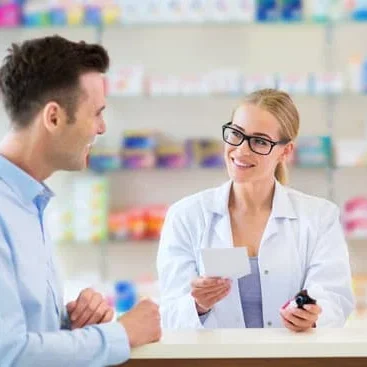 Syosset Pharmacy is an independently owned and operated pharmacy established on the owner's commitment to serving the community by addressing chronic health conditions and providing pharmaceutical solutions. Our aim is to be a pharmacy that offers patients optimal guidance and products in relation to the evolving healthcare landscape. It is crucial for patients to be educated on proper usage, potential side effects, and any possible interactions associated with the utilization of these medications.
Oceana Pharmaceutical is one of the snappiest expanding India's ruling generic Pharmaceutical companies engaged in conceiving, marketing, and manufacturing an extensive range of pharmaceutical formulations. They are exporting diverse dosage forms, including solid dosage Capsule, form tablets, dry powder, inhalers, lyophilized injections, and Ointments. Their customer-centric dedication, and top ranking as an exporter of pharmaceutical drugs have pushed them at the top of the list.
Valley Stream Pharmacy only offers the best the market has to provide. It shouldn't be more expensive than you can afford. All of our services and products are priced competitively. Healthcare should be available to all. Valley Stream Pharmacy will relieve long waiting times and eliminate undue queues by offering Various Facilities like Well-Trained staff, online order prescription refills, prior authorization, Consultation with a pharmacist, Auto prescription refills, and home delivery of medication.
Deliver My Meds is a reputable DME supplier run by market leaders. Our principal intent is to furnish a current, ingenious DME supplying service that keeps up with the digital age. This platform provides delivery of the DME supplies in all parts of the country. Our prime motto is to provide you with the medical equipment you want, on a single click.